IGNIS: Flash Barrandov SFX Czechia
Sa 10/6/2023
22:30, Brno Lake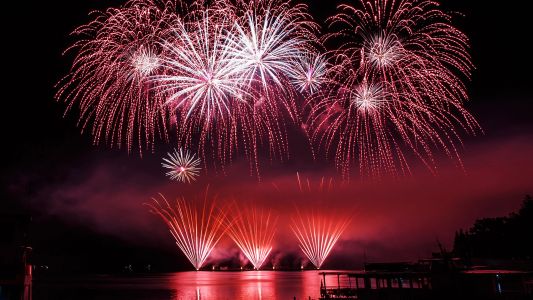 original music synchronised to the fireworks is broadcasted by Radio Krokodýl 103 FM
tune in the music only on FM reception – don't use internet stream, which is delayed and thus the music accompaniment isn't synchronised
---
Theme
"Playing with Fire"
When the music has the desire to flare up, the fire will offer it the spark it needs.
When music plays with fire, it gains energy, light and colour.
The fire will paint it with beautiful and bizarre patterns, make the rhythm, warmth and delicate emotion visible.
When music just plays freely with fire...
---
Fireworkers
Flash Barrandov SFX Czechia
Winner of Winners / IGNIS BRUNENSIS winners 2008, 2004, 2002, 2000 and 1998
---
Design
Jaroslav Štolba
---
Music
1. Run Boy Run / Woodkid, Album The Golden Age, 2012
2. Business: Part 1,2 / Craig Armstrong, Plunkett & Macleane Soundtrack, 1999
3. Escape / Craig Armstrong, Plunkett & Macleane Soundtrack, 1999
4. Peter Gun / Sarah Vaughn, Album Best of Electro Swing 2013
5. Skyfall / Nova Galaxis Version, 2018
6. Because We Can / Baz Luhrmann, Moulin Rouge Soundtrack, 2001
---
► drone light show "A Dance for Two" at 21:50 before the fireworks on June 10 at the Brno Lake